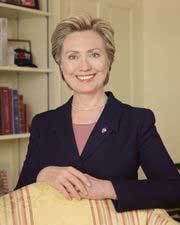 Hillary Clinton will win West Virginia by CNN's projection. Anyone surprised? We don't have numbers yet so we don't know how much she won by. On to Kentucky and Oregon...
-zak
UPDATE
Clinton 67%
Obama 26%
Other 07%
89% of Precincts Reporting
If the numbers stay like this I would consider West Virginia a blow out for Senator Clinton.